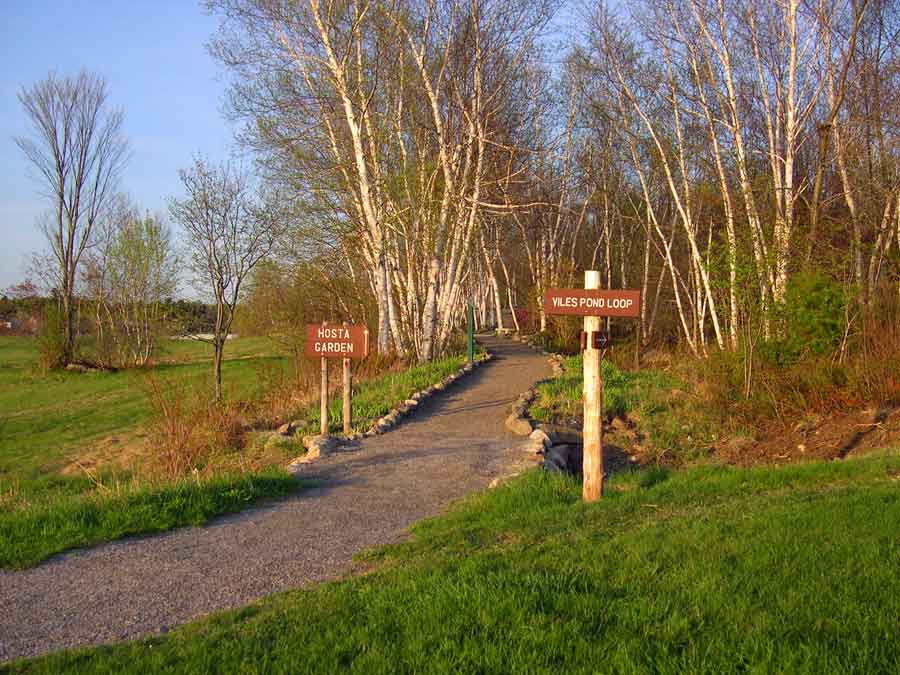 Viles Arboretum is well-known for the fall-out of spring migrants. It can be a hopping place in May. For the rest of the summer, its fields, marshes, ponds, gardens, copses of maples, and stands of pines make it a favorite among local birders. Walking trails meander through the preserve.

This green space near the Kennebec River must be very attractive to migrants, because returning songbirds often arrive here first. Two dozen warbler species pass through, and some stay to breed, including yellow, black-and-white, black-throated green, chestnut-sided, pine, and magnolia warblers, as well as American redstarts, and common yellowthroats. Bobolinks and savannah sparrows nest in the grasslands. Eastern bluebirds and tree swallows occupy the birdhouses. On a fine spring evening, look for Wilson's snipe circling above the wetlands in a mating flight display. The same wetlands conceal sora that are heard more often then seen. Great-crested, least, alder and willow flycatchers occur in the arboretum. The Viles Visitor Center is open Mon-Fri, 8am-4:30pm. Trails are free 7 days a week.

Directions: In Augusta, on the east side of the Kennebec River, follow Hospital Street (Route 9) one mile to the visitor center on the left. The visitor center is not easily seen from the road, but it is just past the entrance to athletic fields on the same side of the road.
153 Hospital St
Augusta, ME 04330
---
---
---
---
GPS: 44.299742, -69.766038