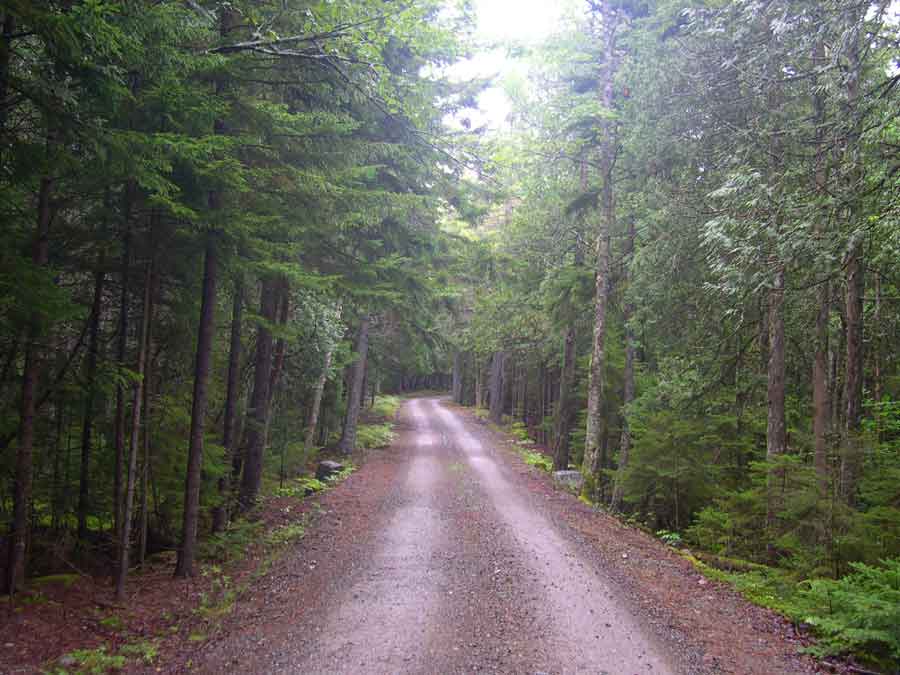 The Lurvey Spring Road is another lightly-used road that can be good for birding. It runs through mature woods from Route 102 (just north of Southwest Harbor) toward Seal Cove, transiting though hemlock, gray birch, and beech as it leads to Long Pond Road and later Seal Cove Road. The Western Mountain Road branches off Seal Cove Road to the north and leads to several interesting areas hidden deep in Acadia.

These roads also contain mature trees, but the dampness of the woodland floor is signaled by the preponderance of fern, moss, and cedar. Follow the signs to a couple of interesting features: Mill Field and the Reservoir. Both areas are adjacent to lesser-used trail entrances in this part of the park. The tiny reservoir is particularly interesting and the open space around the edge is attractive to a variety of warblers and passerines.

Directions: Just over a mile south of Ikes Point on Route 102, turn west toward Echo Lake Beach, then left again onto Lurvey Spring Road toward Seal Cove.
Lurvey Spring Rd
Southwest Harbor, ME 04679
---
---
GPS: 44.310369, -68.336057