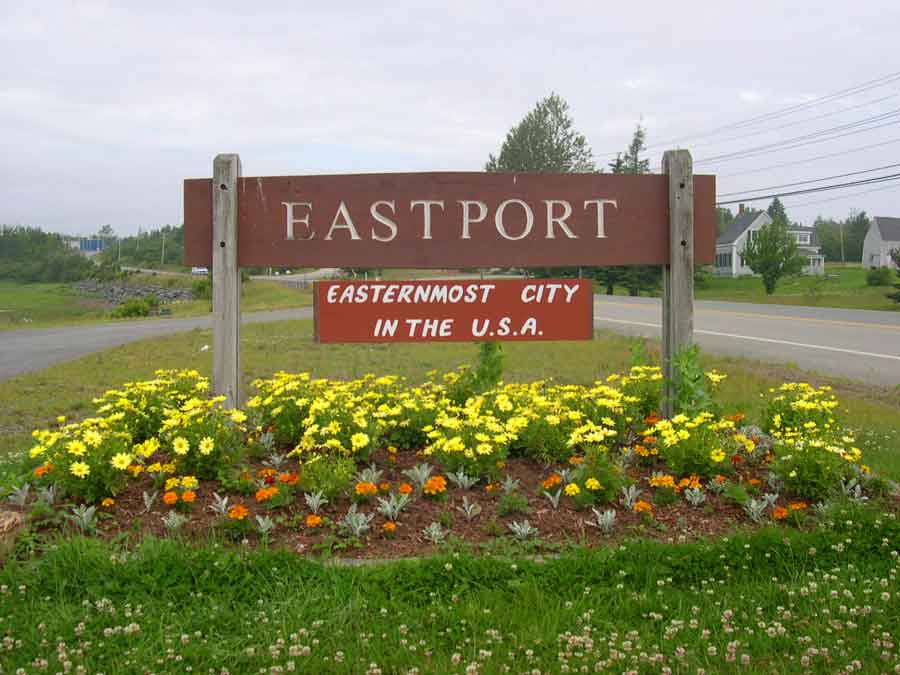 Eastport is America's easternmost city. There are three prime reasons to bird Eastport. The first consists of the several mudflats that can be checked for shorebirds in season on the way into town. The best is at Carrying Place Cove where there is a convenient parking area and interpretive signs. There are several other mud flats, though each requires care and discretion in parking and walking.

The second reason is Eastport Windjammers. Captain Butch Harris has been taking people into the channel between Eastport and Campobello for decades. Although the principal purpose is for sight-seeing and whale-watching, the late summer abundance of gulls, including many Bonaparte's gulls and black-legged kittiwakes, makes every trip exciting. The southern-most kittiwake colony in the world is just up the channel in Canadian waters. From August through September, great and sooty shearwaters often come into Head Harbor Passage. (Call 207-853-2500 for information and bookings.)

The third reason is Shackford Head State Park. This area is historically famous because five vessels that served in the U.S. Civil War were burned for salvage in its coves. Many tons of metal were removed from the smoldering ash. The site was selected because of the extraordinary tides. It was possible to beach the deep draft ships at high tide, torch them at low tide, and then recover the brass and iron on subsequent low tides. The park also shelters some of the oldest marine fossils, perhaps over 400 million years old.

Shackford Head is 173 feet above sea level, with dramatic views and difficult footing on some trails. Shackford Head Trail is level and easy. Shorefront trails such as Schooner and Ship Point Trail can be wet, slippery, jagged, loose, winding, and vertically challenging. They require agility and good footwear. Common warblers include magnolia, black-and-white, and black-throated green. Hermit thrushes thrive on the head and are encountered often. Sea ducks and common terns are abundant along the shoreline. Spotted sandpipers and all the common peeps are available in season at low tide.

Directions: From Route 1 in Perry, take Route 190 to Eastport. To reach Shackford Head State Park, look for a sharp right turn onto Deep Cove Road, and follow the signs to Shackford Head.
---
---
GPS: 44.897337, -66.991142