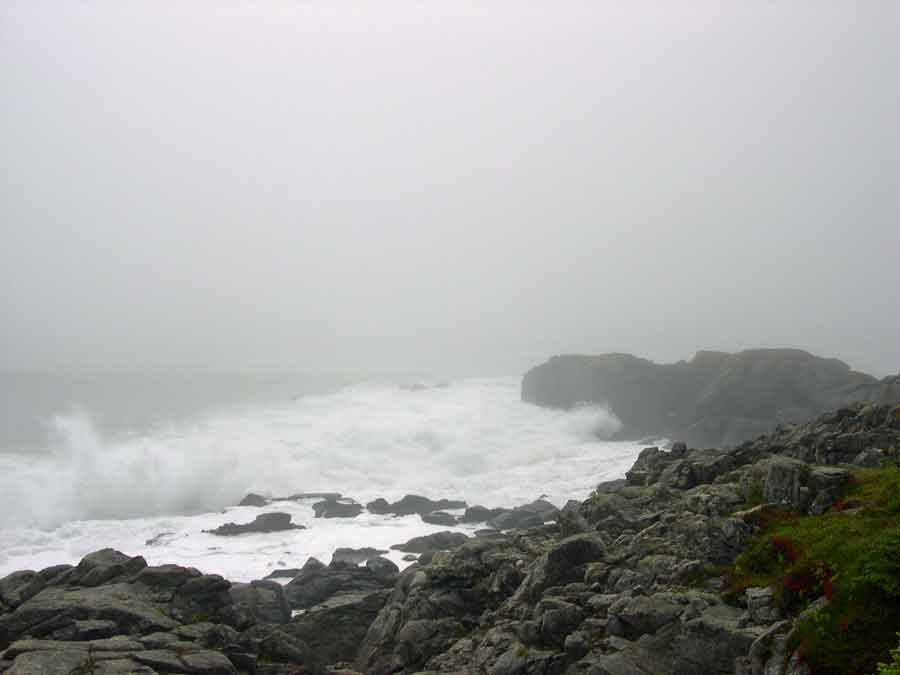 The Bold Coast Trails of the Cutler Coast Public Reserved Land are terrific, and seldom crowded. They would be worthy of hiking even if the birding weren't so good. The paths wind through some of the best maritime spruce-fir habitat in the state. This is a good place to find the warblers that prefer spruces, especially bay-breasted, Canada, and blackpoll. Boreal chickadees, yellow-bellied flycatchers, golden-crowned kinglets and brown creepers are regularly encountered. Not only are Common eiders and black guillemots easily observed from the coastal trail, but so are seals, porpoises, and sometimes whales. Black bear, moose, deer, bobcat, and coyote roam the preserve, though they are not often seen.

Be aware: this is a hike. All of the trails pass through spruce-fir habitat, impenetrable to the sun. Several sections traverse cedar bog. The trails can be damp and slippery. There are narrow log boardwalks across the muddiest places, but the boardwalks themselves can be slick. The Coastal Trail requires up and down climbing over short sections. Therefore, good footwear and adequate hiking ability are required.

Directions: The Bold Coast Trails are located along Route 191 between Cutler and Lubec. They are 17 miles north of Machias, 3 miles north of Cutler and about 10 miles south of Lubec.
425 ME-191
Cutler, ME 04626
---
---
---
---
GPS: 44.698472, -67.157889