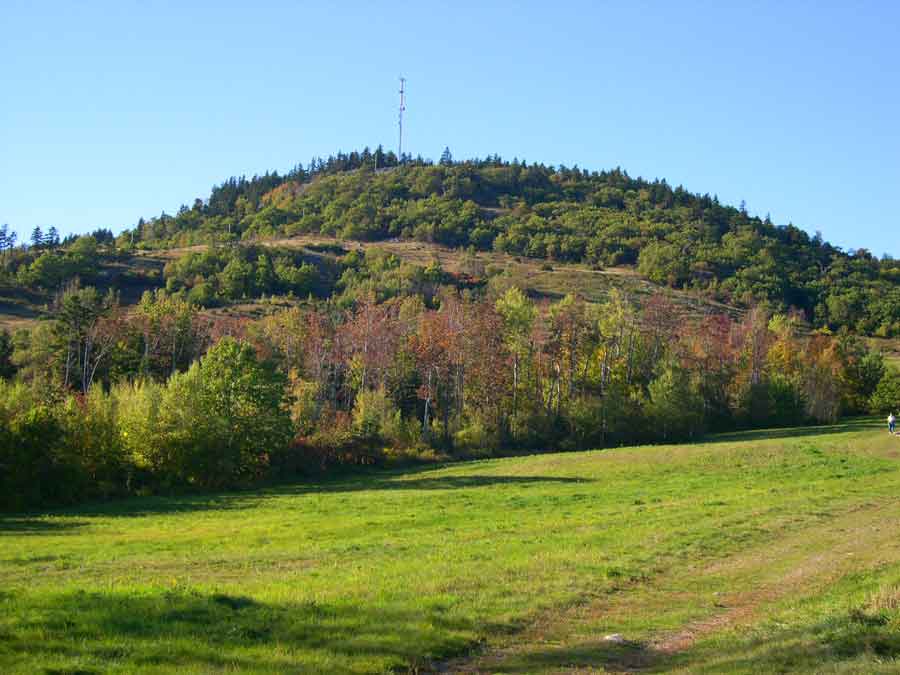 Blue Hill Mountain is the prominent peak that gives the town of Blue Hill its name. It is a hill of multiple uses, all of which improve the birding. Much of the hill is maintained for blueberries and open grassland, making it one of the best places to find eastern towhees, indigo buntings, and brown thrashers this far north along the coast. Blackburnian and black-throated blue warblers are among the dozen regular warblers to be found in the mature forested areas. Golden-crowned kinglets and winter wrens are common in the scrubby, evergreen areas. In autumn, migrating raptors make a beeline for Blue Hill, crossing Blue Hill Bay from the peaks of Acadia National Park.

There are three trails. The most commonly used trail through the old Morse Farm property ascends the summit from Mountain Road, and a parking lot is available at the trailhead. The Osgood Trail rises through Blue Hill Heritage Trust land from a trailhead on Route 15. A 4-wheel drive utility road serves the communication towers from the east side.

Directions: Look for Mountain Road stretching between Routes 15 and 172 just north of Blue Hill Village.
---
---
---
GPS: 44.434178, -68.590774