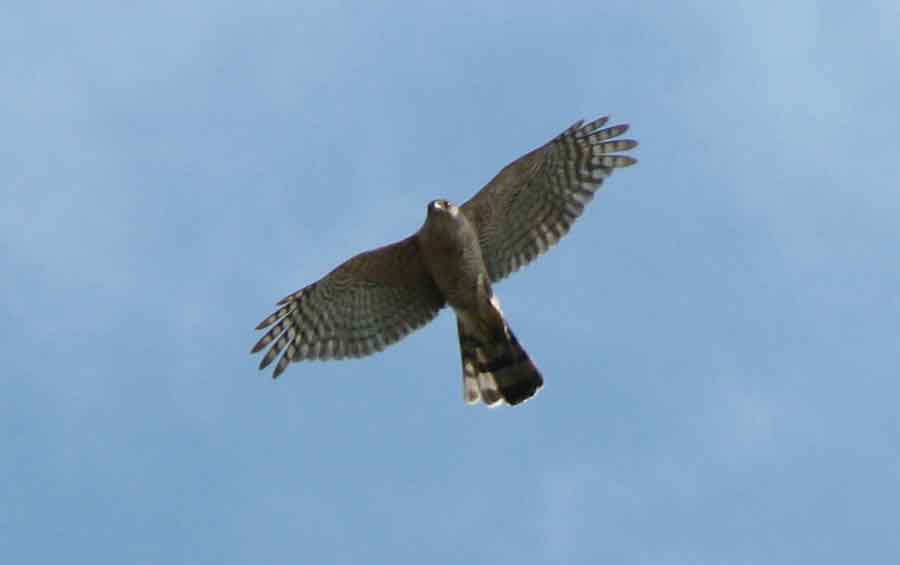 Beech Mountain is just a pleasant hiking area eleven months of the year. In September, if the winds are from the northwest, it's a hot spot for hawk watching, and is a popular alternative to Cadillac Mountain. Cadillac is usually preferred for its accessibility by car, and for the presence of expert hawk-watchers to assist, but Beech Mountain often presents a closer view of the birds. Raptors from far up the coast fly a straight line toward Cadillac, but often skirt the edges upon passing the peak. Beech Mountain is the next major crest on the route south and its smaller size often "focuses" the birds around its cliff face. Furthermore, the preferred ledge for hawk watching overlooks a valley between peaks so that hawks can be seen as they flash beneath or above. A morning fallout of autumn warblers is also more likely to concentrate over the smaller, wooded Beech Mountain than the larger, treeless Cadillac summit.

Other trails out of the Beech Mountain parking lot are also good for forest songbirds. Yellow-bellied flycatchers are sometimes heard along these paths.

Directions: On Route 102 just south of Somesville, take the right turn toward Pretty Marsh at the Fire Station, then an immediate left, proceeding four miles to Beech Mountain. Park on the right upon entering the lot and take the trail at the right-hand (northeast) edge of the lot. Follow it uphill for about half-a-mile over sometimes steep and challenging terrain. It's short enough that reasonably fit birders can carry a spotting scope, portable chair, and picnic, with frequent pauses to admire the view. There will be several small ledges, but stop at the major ledge about 200 feet below the summit.
---
---
---
GPS: 44.314637, -68.343469