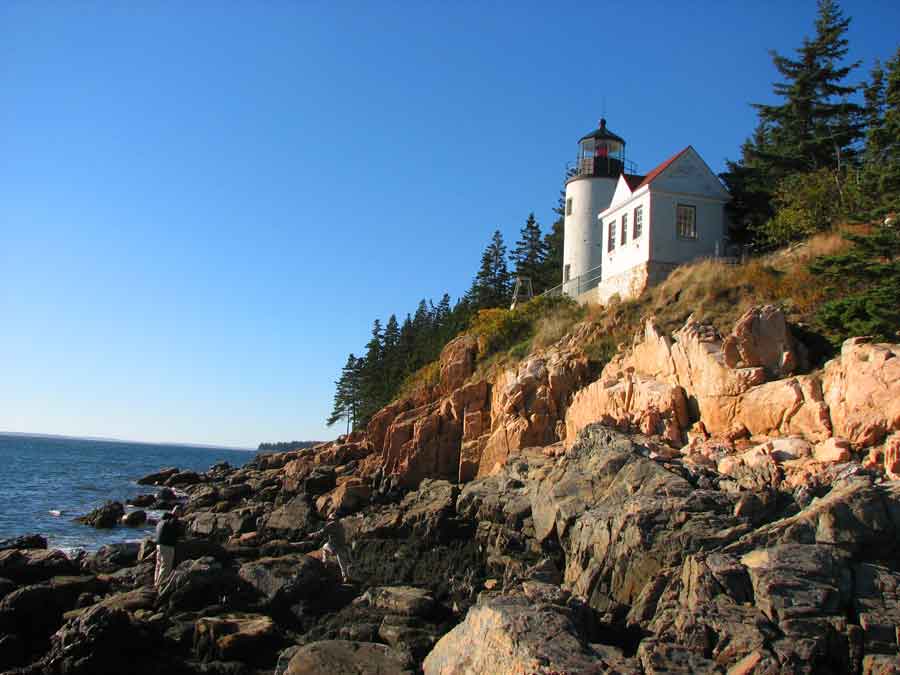 Bass Harbor is the nearest thing to a quaint fishing village on Mount Desert Island. It is more sheltered, so long-tailed ducks, buffleheads, red-breasted mergansers, common loons, black ducks, mallards, and various gulls drift among the anchored boats in winter.

Bass Harbor Head Light is the grandest on the island. It is a popular tourist attraction - one of the most commonly photographed lighthouses in Maine. The walking path to the shoreline provides the best photographic angle. It also grants an expansive view into the channel, where black guillemots are generally visible, and scoters are possible. The shrubs and secondary growth adjacent to the lighthouse and in the neighboring yards attract a fair share of common warblers.

Swan's Island is reached by ferry from Bass Harbor. Though the island is not part of Acadia National Park, some vacationers go there to get away from it all. The year-round population of 350 people doubles in the summer. The island's 7,000 acres contains 29 miles of paved road and many more private and woods roads. Coves are sheltered and deep, and the hills are mostly spruce covered. Bicycles are often the best way to get around the island for birding and day-tripping. The ferry charges a fee for pedestrians and an additional fee for bikes.
---
---
GPS: 44.242125, -68.350067