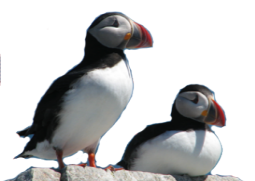 Best Nests
Birder Friendly Accommodations
Best Nests are hotels, motels, inns, B&Bs, resorts, and sporting camps of all styles and price ranges that merit recommendation because they:

Are located close to sites on the Maine Birding Trail.


Offer excellent service and accommodations.


Support nature-based tourism and the Maine Birding Trail.


Understand the unique needs of birders and provide direction and assistance.
Click on regions or inns.